A Color Palette for a New House (Part I)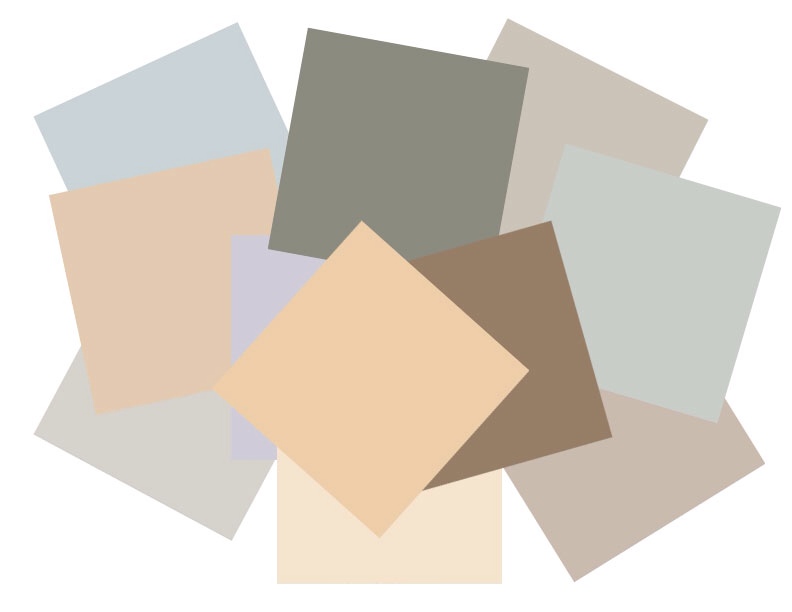 The clients wanted help in choosing paint colors for a new house under construction so that the contractor could complete it. At the time they contacted me they had not chosen any furniture yet and would wait until after they lived in the house for a while to do that. The kitchen and bathrooms fixtures and cabinetry had been chosen as well as the floors, carpeting, and tiles.
My job was to choose a color palette for the house that was warm, inviting, and neutral enough so that whatever furniture would eventually be chosen would blend in and look great. Where to start?
The main floor rooms were open to each other and it was important to have an easy transition and flow from room to room. Because the kitchen was visible from the living and dining areas and the cabinetry and granite countertops were in place I felt this was a good place to start. Once we chose a color for that area the rest would fall into place.
The color we chose for the main space that included the kitchen, living room, and dining area was Benjamin Moore AF335 Safari. It is a warm golden tan that picks up colors from the granite and back splash tiles. The ceiling in the living room was beamed. The squares of ceiling between the beams were painted in a lighter shade, Benjamin Moore AF310 Subtle.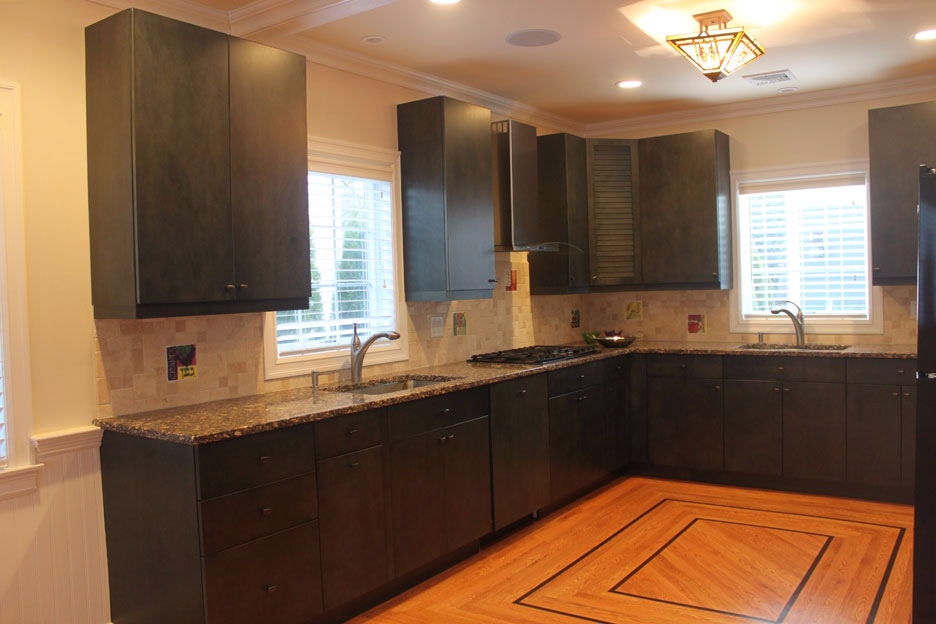 All the woodwork in the entire house and the wainscoting in the living room were painted white. The use of the same color on all the woodwork throughout the entire house gives it a sense of uniformity and continuity that engenders a feeling of comfort and security. Those are feelings you want to have when entering a home.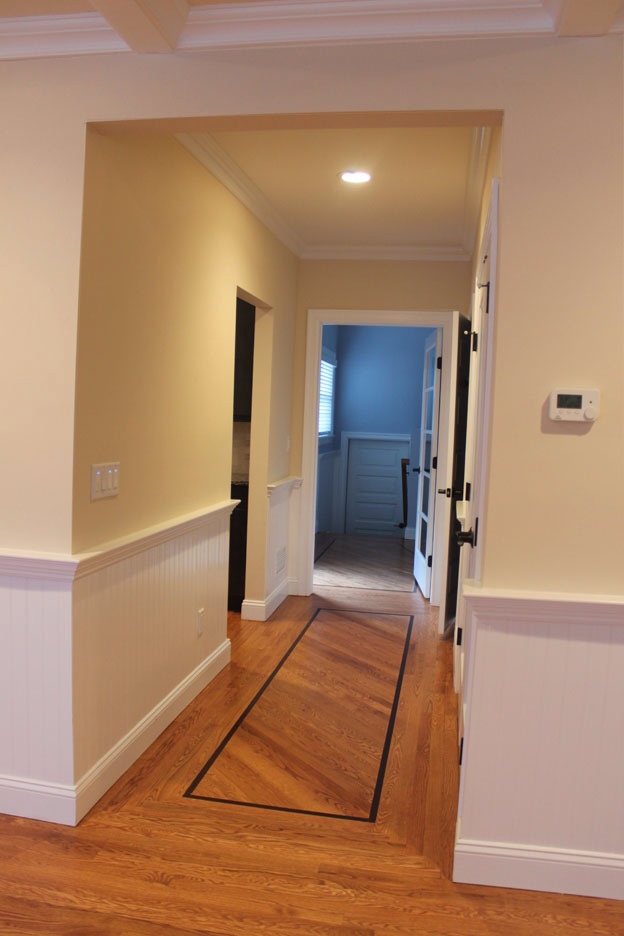 The colors for the entire house are shown above. AF335 the color we used for the majority of the main floor is the gold in the center. As you can see all the colors are soft, neutral and look good together. There are a few deeper accent colors we used upstairs in the office and bedrooms.
In the coming weeks I will discuss and show which colors were chosen for what rooms. I also helped choose the window blinds and shades for each room and you can see them in the photos.
Tags: accent color, Benjamin Moore, benjamin Moore AF310 Subtle, Benjamin Moore AF335 Safari, flow, kitchen, living room, neutral palette, new constuction, new house