Designing a Floor and Basement Playroom
After the many storms in the northeast area and lots of water damage, my clients waterproofed their basement and decided not to re-carpet but use a vinyl tile instead. They consulted with me on choose flooring and colors.
We decided that I would design a floor using three colors with a random pattern. A medium grey color was the dominant color. They wanted to use colors that were practical and would not show dirt. The room was used as a playroom. The other two accent colors were a deep bright blue and white. I did not use a regular pattern. Working with the installers I laid out the tiles making a unique design and they installed it.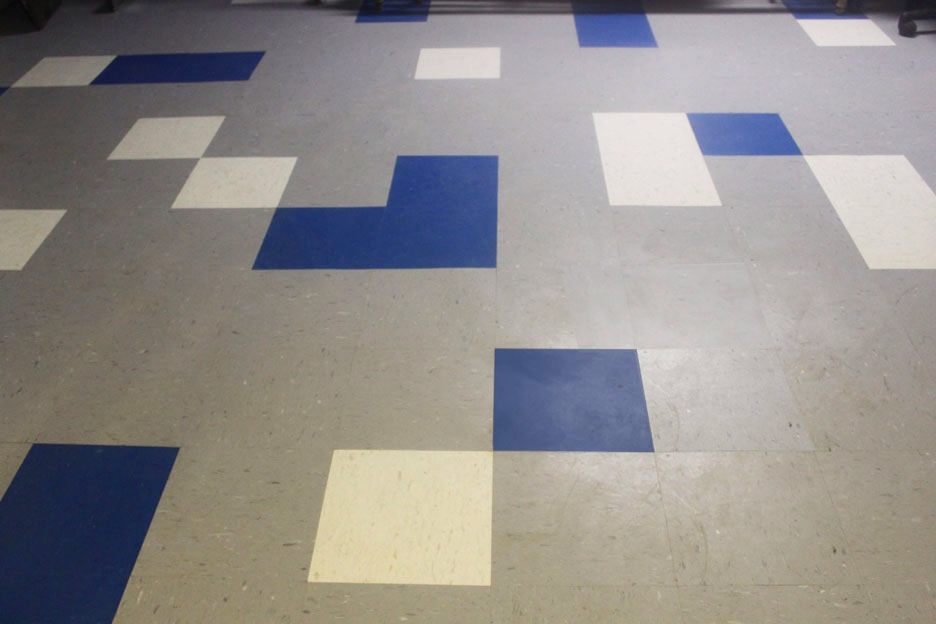 The majority of the room was painted an off white or light grey Benjamin Moore OC54 White Wisp. One large wall and two small walls were painted in a blue accent color Benjamin Moore 791 Paddington Blue.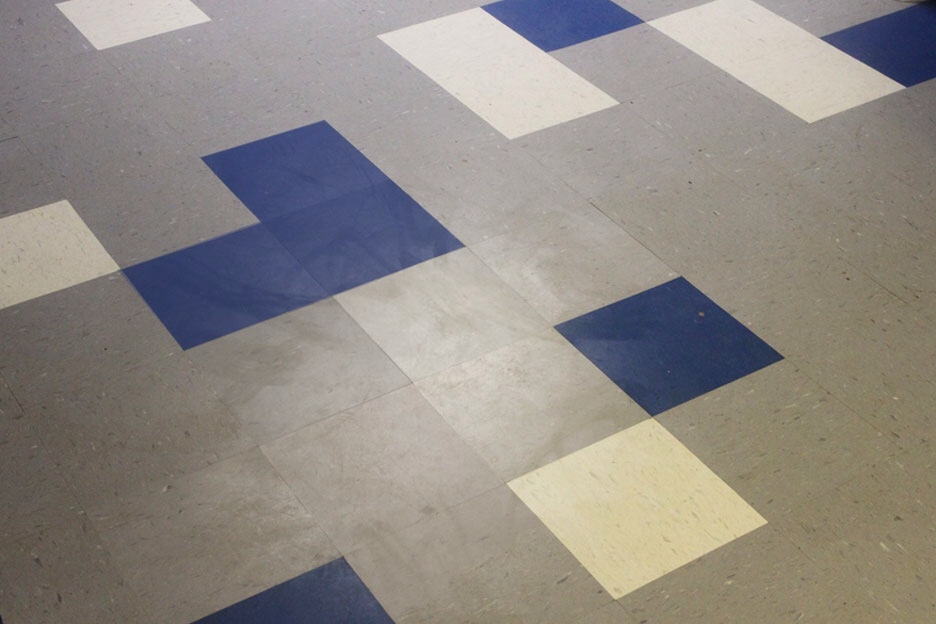 The room is bright and the random pattern makes it cheerful and a little different. Barring no unforeseen super storms the family should enjoy many happy years playing in this room.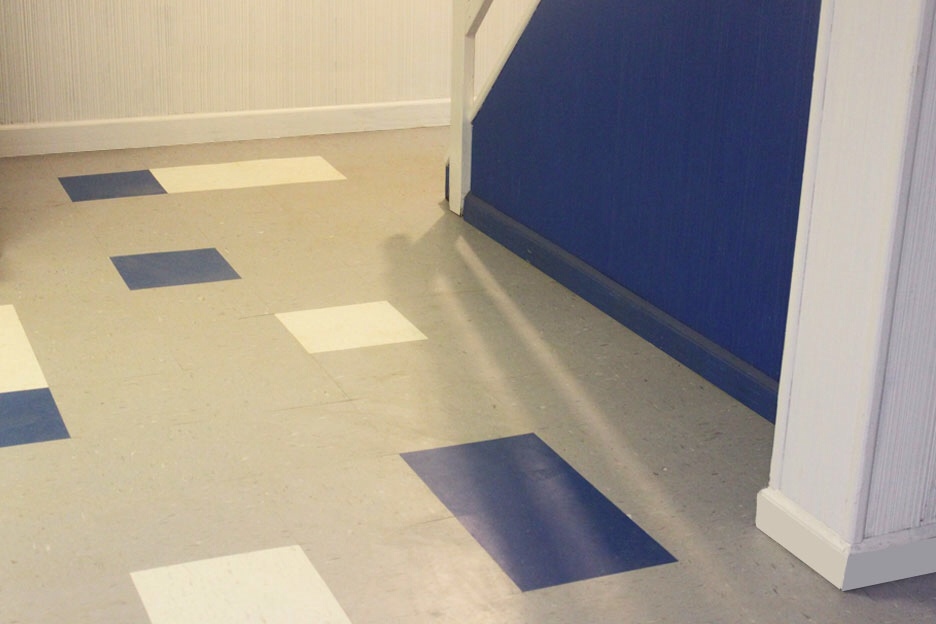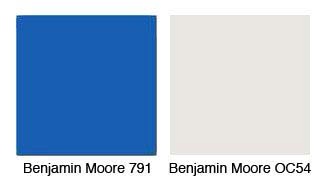 Tags: accent color, basement playroom, Benjamin Moore 791 Paddington Blue, Benjamin Moore OC-54 White Wisp, blue, grey, random pattern, vinyl floor, white