A Neutral Palette For Investment Purposes, Part II
To review: A new client called me to help choose colors to paint a house. She wanted a neutral palette because she was planning on selling the house. For investment purposes, she had bought an old house, renovated it, and was soon going to sell it. She had done a lot of work on the house, putting in a new kitchen, bathrooms, refinishing floors, and the like. When she called me, the work had almost been completed and she wanted to choose colors for the entire house. She and I both agreed that choosing a neutral palette was the smartest way to go in order to sell.
I wrote about choosing colors for the main floor last time. Now I'll discuss the second floor which had 3 bedrooms and a bath. The second floor's woodwork was painted unlike the oak woodwork that was on the first floor. It was original wide molding that looked lovely in the rooms. We chose to paint all the woodwork throughout the second floor pure white so that the colors we chose would stand out. We wanted it all to be the same so there would be a nice flow from room to room.
For the room colors we didn't want to choose colors that most people would have a hard time living with. We didn't want to have a "boy's blue room" or a "girl's pink room". Instead we went with green and yellow, colors that were bright, cheerful, and pleasing. For the smallest bedroom that could also work as a nursery we picked a light green, Benjamin Moore 394 Lemon Twist. It has a lot of yellow in it that gives the room a sunny happy feeling. All the bedrooms have lots of windows that make the rooms feel airy and spacious. Choosing the colors we did only enhanced that airiness ands spaciousness.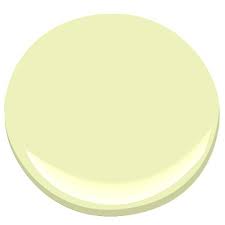 The next bedroom was a large room facing the front of the house. We decided to use yellow Benjamin Moore 283 Calla Lily. This yellow was bright and had a lot of gold that brought warmth to the room.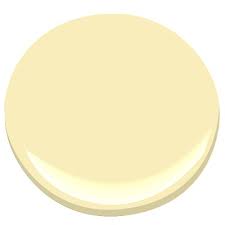 The largest bedroom was actually two rooms that must have been a master bedroom at one time. Now the master bedroom suite was on the first floor. Attached to a large bedroom was a light filled sitting room, study, or sunroom. There were wonderful built-ins that we painted white to match the woodwork. We chose a tan gold Benjamin Moore 1100 Sundial. It is a neutral color. If whoever bought the house wanted to use it as a master bedroom that color could easily suit that need as well.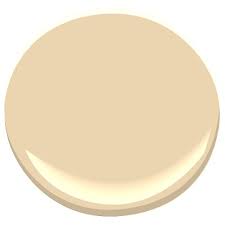 There was also a bathroom on the floor. The client had kept the original tile floor and reglazed the tub. New wainscoting, sink, mirrors, and a medicine cabinet were added. Since all the fixtures were white along with the painted wainscoting and woodwork we chose a rich deep gray to make the white pop. We used Benjamin Moore 1482 Sabre Gray.

It was fun working with the client, choosing colors for the entire house, keeping in mind that the client was going to sell the house as soon as it was completed. Choosing colors for a house for investment purposes is very different from choosing colors for a family who already has furnishings and has likes and dislikes as far as color is concerned. Neutral palette all the way.
Tags: Bedrooms, Benjamin Moore 1100 Sundial, Benjamin Moore 1482 Sabre Gray, Benjamin Moore 283 Calla Lily, Benjamin Moore 394 Lemon Twist, neutral palette, white woodwork