A New Addition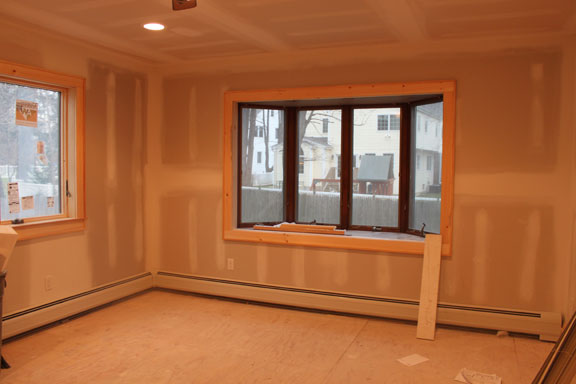 A client called me to do a color consultation for a new addition she was constructing. It consisited of a den/guest room and bathroom on the main floor. Her father was ill and the addition would be for his use. She hadn't picked furniture yet but needed to get the room ready for him as quickly as possible.
She knew she wanted to make the room warm and cozy. Talking about what she would probably do to furnish we decided to choose a nuetral color for the walls that would be easy for her to decorate with.
We decided to stain the woodwork around the doors and windows a deep color that would bring out the beautiful wood graining. The floors would also be stained a deep color. We chose a warm gold tone for the walls, Benjamin Moore 2154-50 Straw. She would easily be able to use greens, blues, or even deep reds with this color as a background.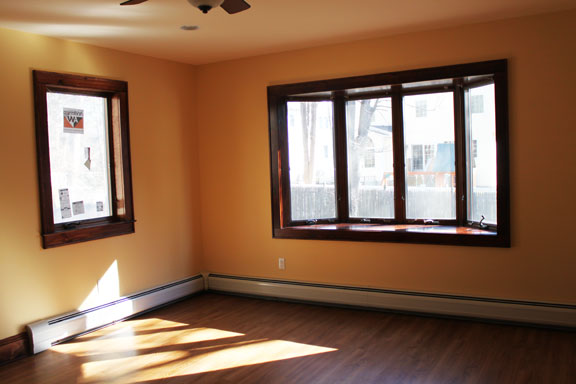 Normally, I would not choose a wall color until I saw the furniture that would go in the room. But under these circumstances and the fact that she needed to finish quickly, we made a good choice.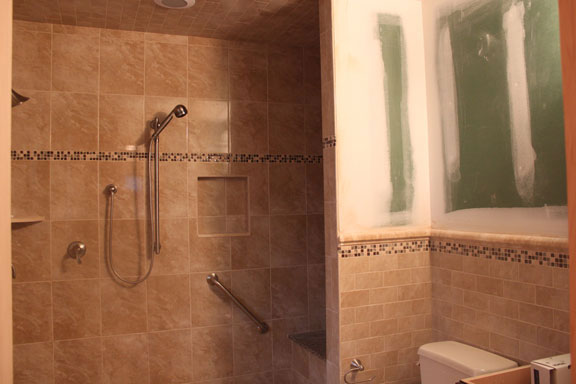 For the adjoining bathroom she had chosen beigy gray tiles for the floor and walls with a decorative tile border of small tiles that ranged in color from off white to dark brown.