Choosing the Right Green for a Powder Room
The small powder room question. How to choose the right green for a powder room tucked in next to my client's kitchen in an older house? It is a tiny powder room which might have been a pantry or closet originally. She wanted to freshen it up. There were shades of green used in the adjoining kitchen so it seemed like the right choice. She removed the old wallpaper and changed the linoleum floor to hardwood.
But which green to use was the question. There was no window in the room. We wanted a green that was light, airy, and fresh. The idea was to make this tiny space seem bigger and give it some breathing room. We chose Benjamin Moore Honeydew 549. It had all the above characteristics and complimented the greens used in the kitchen.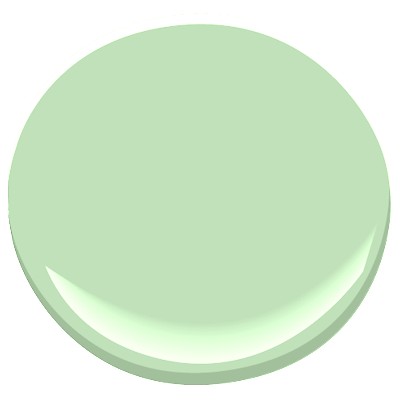 The client is thrilled that this small space appears fresh and new. It is amazing what a coat of paint can do to change a room so dramatically.
Tags: Benjamin Moore 549 Honeydew, green powder room, light airy fresh green, powder room, tiny powder room