A Neutral Palette for Investment Purposes, Part I
A new client called me to help choose colors to paint a house. She wanted a neutral palette because she was planning on selling the house. For investment purposes, she had bought an old house, renovated it, and was soon going to sell it. She had done a lot of work on the house, putting in a new kitchen, bathrooms, refinishing floors, and the like. When she called me, the work had almost been completed and she wanted to choose colors for the entire house. She and I both agreed that choosing a neutral palette was the smartest way to go in order to sell.
The house was an old charming house with original oak woodwork throughout and hardwood floors. From a small vestibule you entered into a living room with a dining room on the left and through French doors a master bedroom suite on the right. We decided to paint the living room, dining room, and kitchen (that is seen from the dining room) a warm light beige, Benjamin Moore, HC81 Manchester Tan. She had a new fireplace mantel built and that we painted white to make it pop.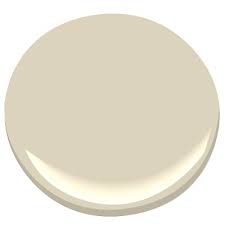 On the first floor there was also a master bedroom suite off the living room that consisted of an entrance sitting area,  a large bedroom, and a master bathroom. Since you could see it from the living room if the French doors were open we wanted to choose a color that was in the same family as the HC81 but a little darker. Still keeping the neutral palette we chose HC82 Bennington Gray.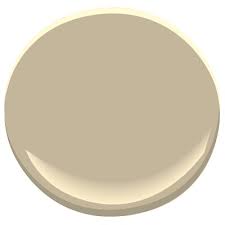 Off the bedroom was the master bathroom. The client had chosen white subway tiles for the walls and a gray and white marbleized tile for the floor. Sticking with our idea of a neutral palette we chose a light to medium gray that just compliments the room. It is Benjamin Moore 1604, Silvery Moon.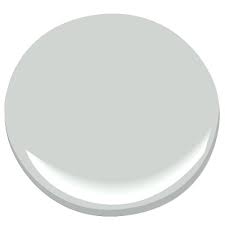 Next time I'll discuss what we did with 3 bedrooms and a bathroom upstairs on the second floor.
Tags: Benjamin Moore 1604, Benjamin Moore HC81, Benjamin Moore HC82, BenningtonGray, dining room, kitchen, living room, Manchester Tan, master bathroom, master bedroom, master bedroom sitting area, neutral palette, Silvery Moon, suite