A Color Palette For A New House (Part III)
We are now going upstairs to the second floor of the new house where we find the bedrooms, more baths and a home office.
As you may recall, this house was being painted before furniture and fabrics were chosen so the palette had to be neutral. The only colors we had to work with were floors and carpeting.
The master bedroom suite had a light beige, off white, carpeting and we chose Benjamin Moore 990 Hampshire Taupe for the walls. We also chose window shades in a similar tone. This color has enough pigment and body to make a statement and yet light enough to be inviting and warm.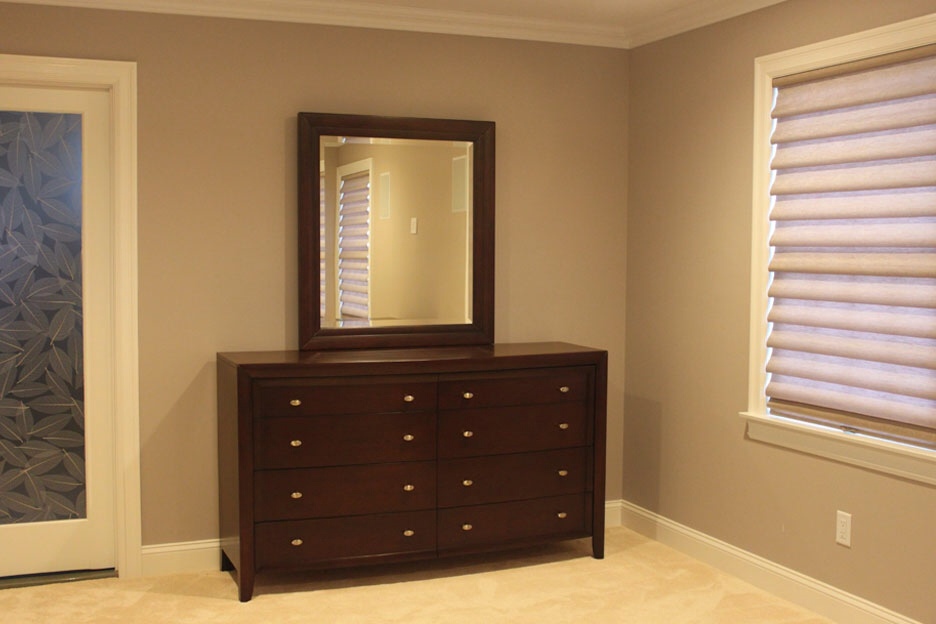 The adjoining master bath had contemporary large horizontal tiles in brown and beige tones with hints of green throughout the tile. We picked up the green tones and chose Benjamin Moore 1577 Arctic Gray which is the perfect color to accentuate the lovely tiles and bring a sophisticated look to the room.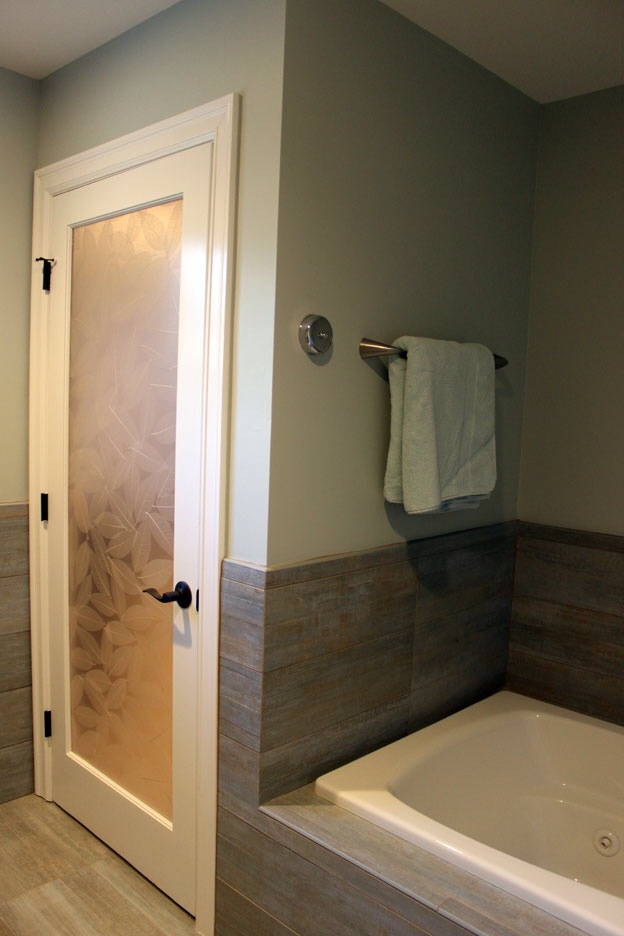 Also part of the master bedroom suite is a home office. You can get to this room via the main hall or through the master bedroom. The floors were ceramic tiles in a taupe grey. The difficulty here was that we needed to choose a color that would look good next to the taupe of the bedroom since the door to that room would usually be open. It also had to look good with the floor tile. We decided that using an accent color for two of the walls in the office would be the best solution to bring everything together and have a nice flow from room to room. We chose Benjamin Moore 2137-40 Desert Twilight for the deeper accent color and Benjamin Moore 1535 Seattle Mist for the rest of the room.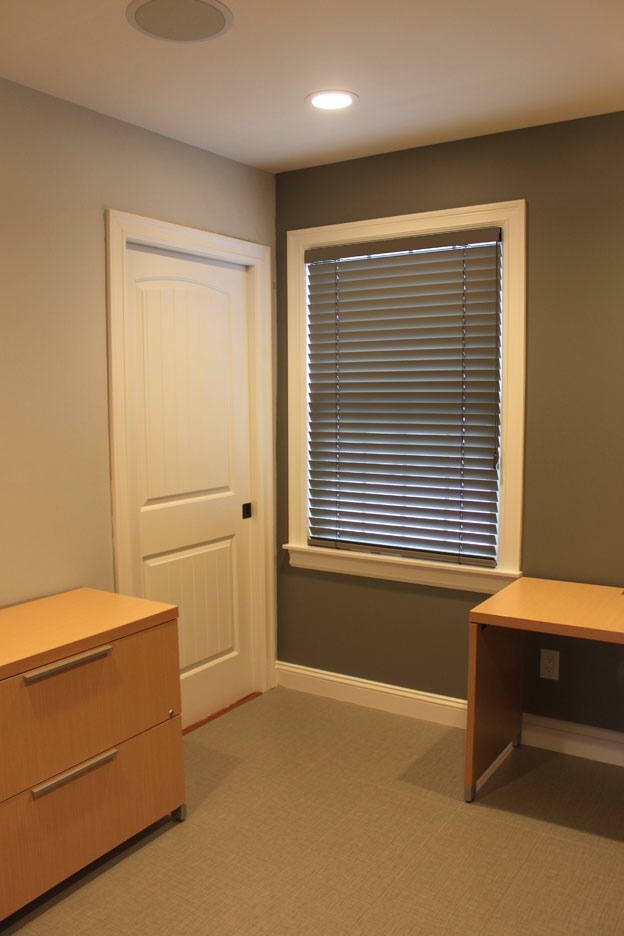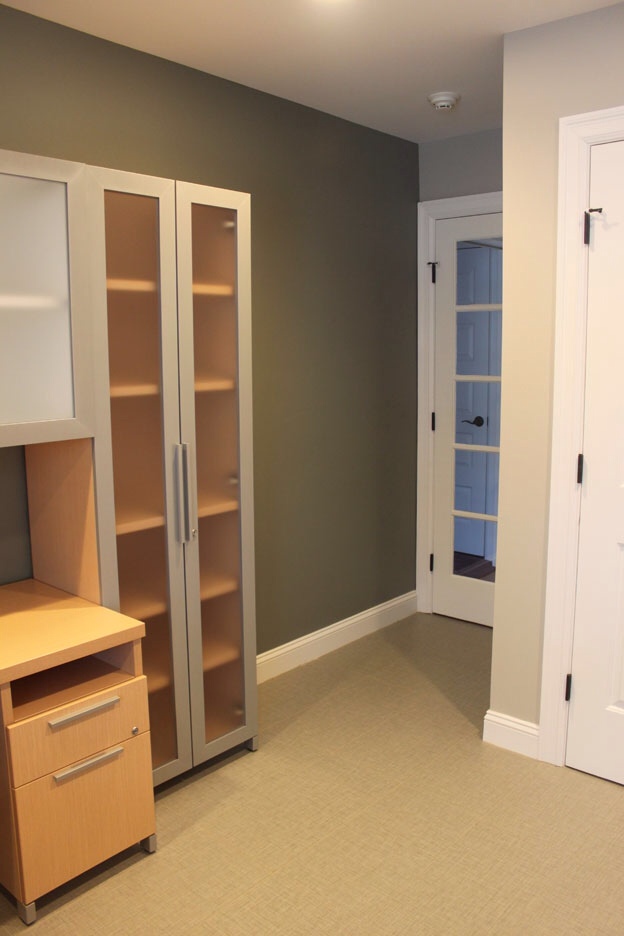 This whole master bedroom suite has neutral colors ranging from light grey to taupe to two shades of a greenish grey, one dark and one light. Below are the colors together. Stay tuned for the next blog post about this new house and the colors we chose.

Tags: accent color, bathroom, Benjamin Moore, Benjamin Moore 1535 Seattle Mist, Benjamin Moore 1577 Arctic Gray, Benjamin Moore 2137-40 Desert Twilight, benjamin Moore 990 Hampshire Taupe, color palette, flow, green/grey, neutral palette, new house, taupe