A Sunny Guest Bedroom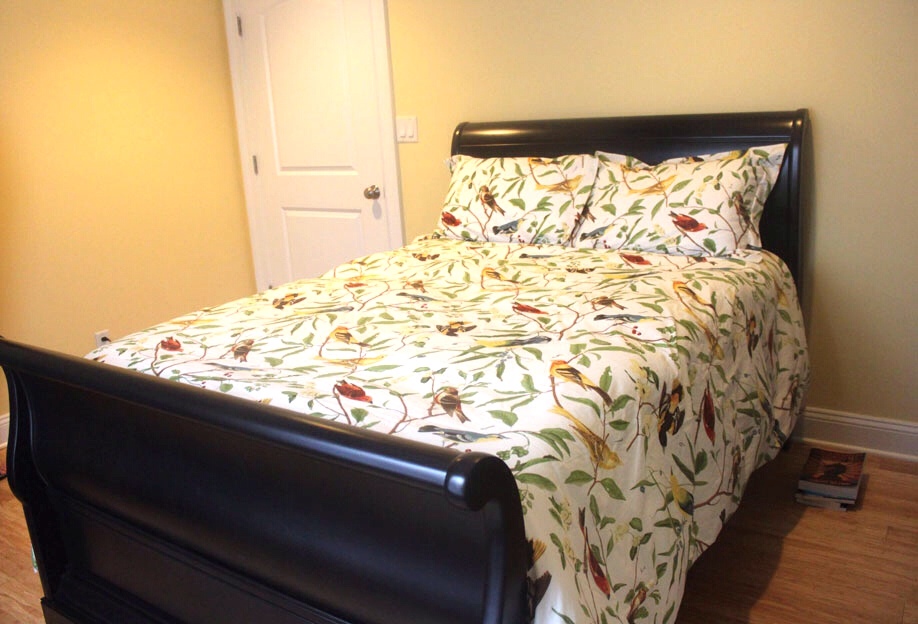 The guest bedroom was a small room in the house that did not get a lot of light. The bed was dark wood that had both a headboard and footboard. There was also a chest of drawers painted in a lovely design of branches and birds.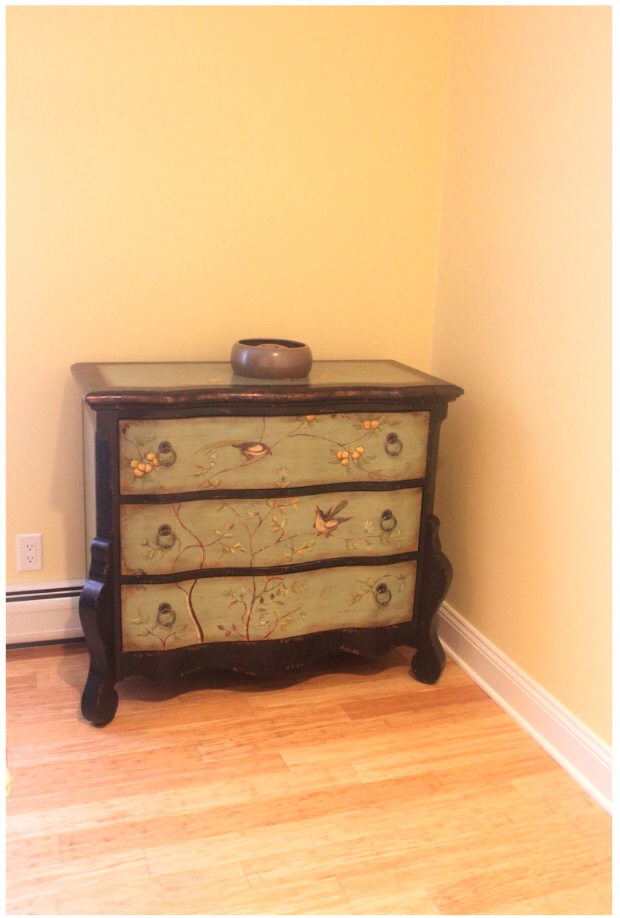 By choosing a soft sunny yellow for the walls the room brightened up and was inviting. The color Benjamin Moore HC4 Hawthorne Yellow complimented the bedspread and looked great against the chest of drawers. The room had been dark but we brought sunshine to the room.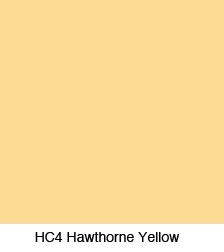 Tags: Benjamin Moore HC4 Hawthorne Yellow, guest bedroom, soft yellow, sunny yellow