A Temporary Fix
A client had just moved to a new house. They planned to eventually renovate and redecorate. But for now they would just paint to freshen things up. The furniture they had looked awful with the colors that were there and they called me to help choose colors.
One problem was that the new house was a contemporary modern and the furniture they had was traditional. It looked out of place. Also the living room had grey carpeting that was not being removed and looked terrible with the furniture they had brought with them. The living and dining rooms were connected into one long big space.Both rooms had a grayish cast on the walls that did not go with the furniture.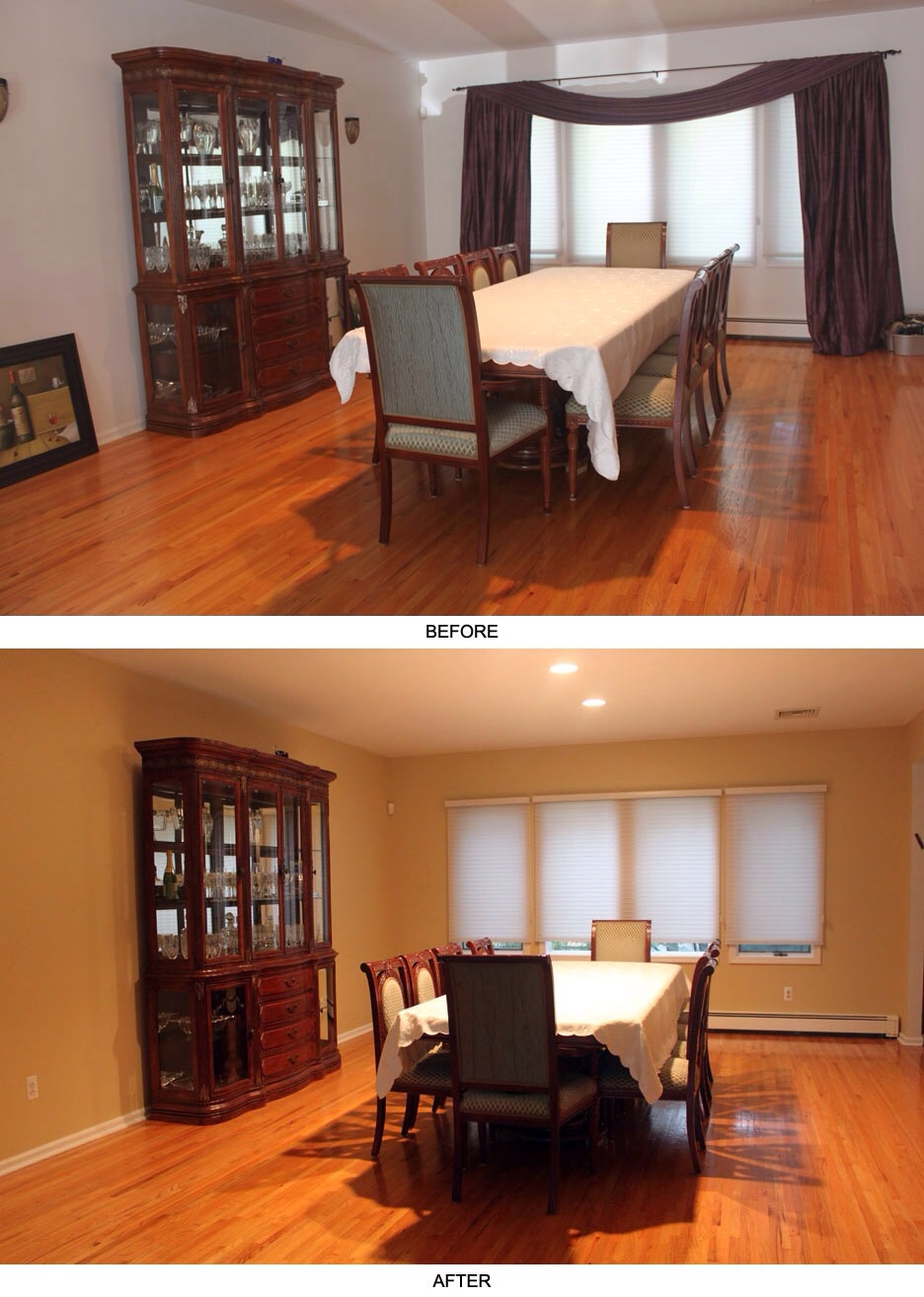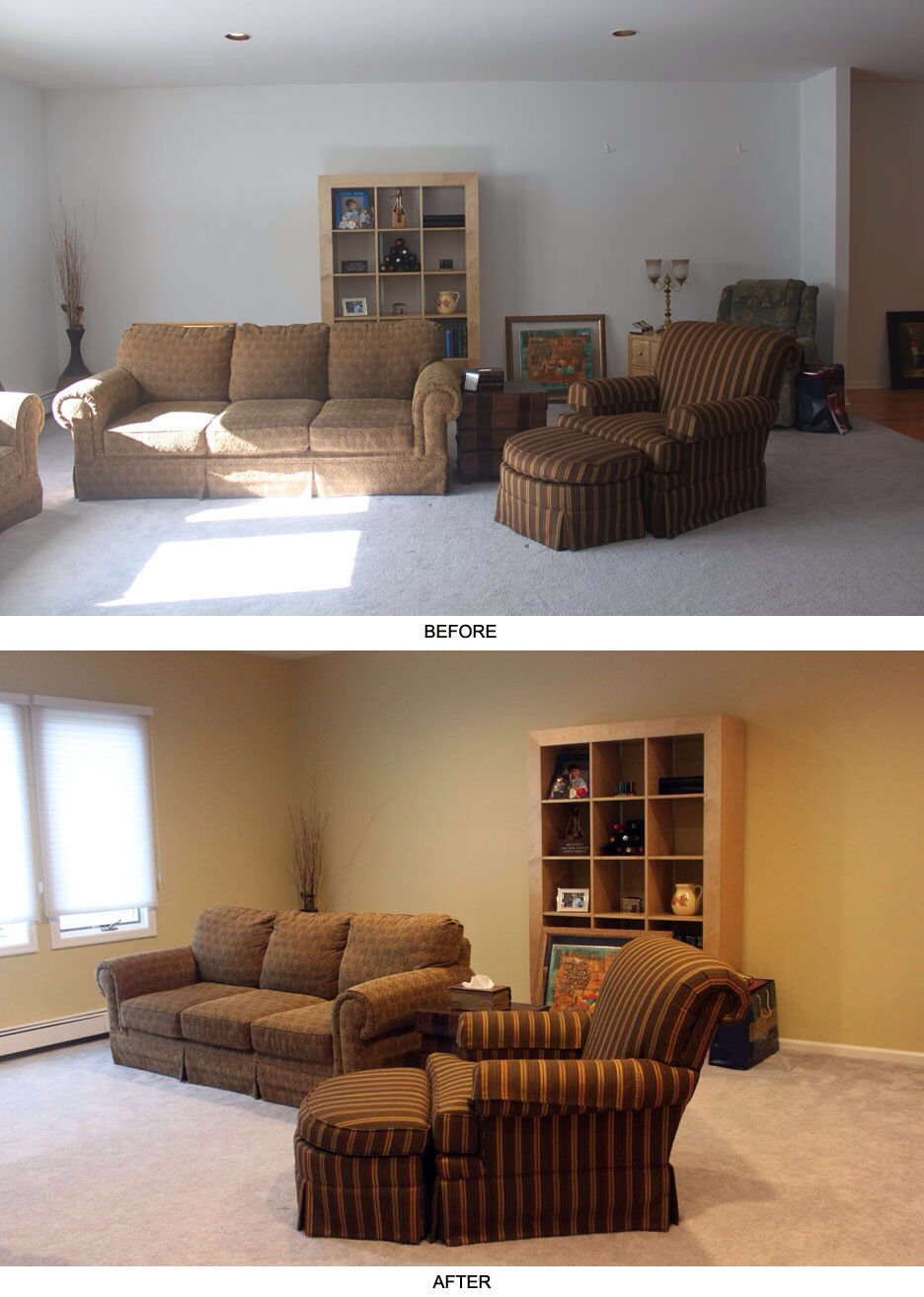 Getting rid of as much grey as possible was the best solution to this problem. We couldn't do anything about the grey carpeting but we could certainly choose a warm more traditional color that would look good with the furniture and unify the two rooms. We chose Benjamin Moore 248 Mansfield Tan for both rooms. This color is warm and neutral enough to make the grey carpeting almost disappear.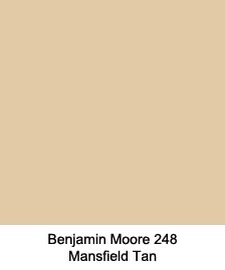 Although this solution was not a magic bullet that suddenly transformed the space into perfectly decorated rooms it was the best temporary solution. Now the clients feel that they can live comfortably in the house and have time to decide how they really want to decorate and renovate.
Tags: Benjamin Moore, benjamin Moore 248 Mansfield Tan, dining room, living room, new house