Giving a House a Face Lift
Recently I was called to client's house who wanted to repaint. The colors looked a little tired and the client wanted to give the house a fresh look. No changes were being made to the furnishings. We choose colors that would give a little oomph to what was there now and show off the beautiful wood cabinetry in the kitchen/dining room and be a lovely background for the art in the living room.
We needed to choose colors for the center hall and staircase, the living room on the left of the hall and the dining room/kitchen on the right.
The kitchen and dining room were one large space. The cabinetry was a light wood maple with a granite countertop of beiges and brown. A built-in sideboard in the dining area had small stone tiles on the top. Picking up colors from the tiles we selected Benjamin Moore 1523 Embassy Green. It had just the right amount of body to give the color some depth and was neutral enough to give the space a sophisticated look.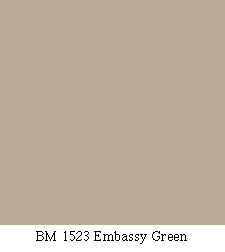 We decided to paint the hall and living room the same color to keep the neutral color palette simple. The furniture was black leather couches and we picked a color that would be a good background for the colorful rug and paintings in the room. We chose Benjamin Moore 1004 Desert Light. It is a light taupe with a hint of pink. It looks great in the room and goes well with the dining room color off the hall on the other side.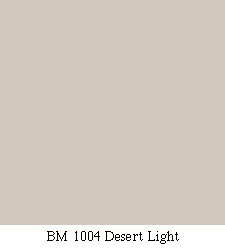 Tags: Benjamin Moore, benjamin moore 1004 desert light, benjamin moore 1523 Embassy Green, dining room, entance, living room, neutral palette