New York City Apartment
I was called to do a consultation for several rooms in a NYC apartment.  The first room was a small den which had been painted a bright yellow. Given the furniture in the room and the lighting a more calming ambience was needed. Using the color of the couch as a jumping off point we chose a much more neutral palette to soften the look. We chose Benjamin Moore HC 24 Pittsfield Buff  which gives the room a soft and inviting glow.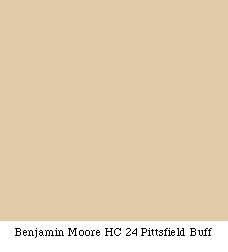 Another room we consulted for was the dining room. It was open to the living room which was painted an off white. The entire space was off white and it needed something else to liven it up. At this time the client was not going to paint the living room. So, we thought about giving an accent color to one wall in the dining room. The couch in the living room was a lovely soft purple and we chose a color that echoed the couch. It is a subtle shade of grey/purple that gives the dining room a bit of pizazz and livens up the space. We chose Benjamin Moore 2116-40 Hazy Lilac.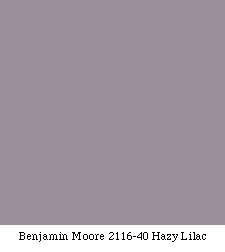 Tags: accent color, Benjamin Moore, Benjamin Moore 2116-40 Hazy Lilac, Benjamin Moore HC 24Springfield Buff, den, dining room, neutral palette