Adding Pizazz to an Entrance and Stairway
We were using a similar palette throughout the first floor, warm beiges in darker and lighter shades. The client wanted to do something a little different somewhere. I suggested to paint the wall going up the stairs in the entrance an accent color. You would see it from the living room which would add some drama and pizazz to the look of the house.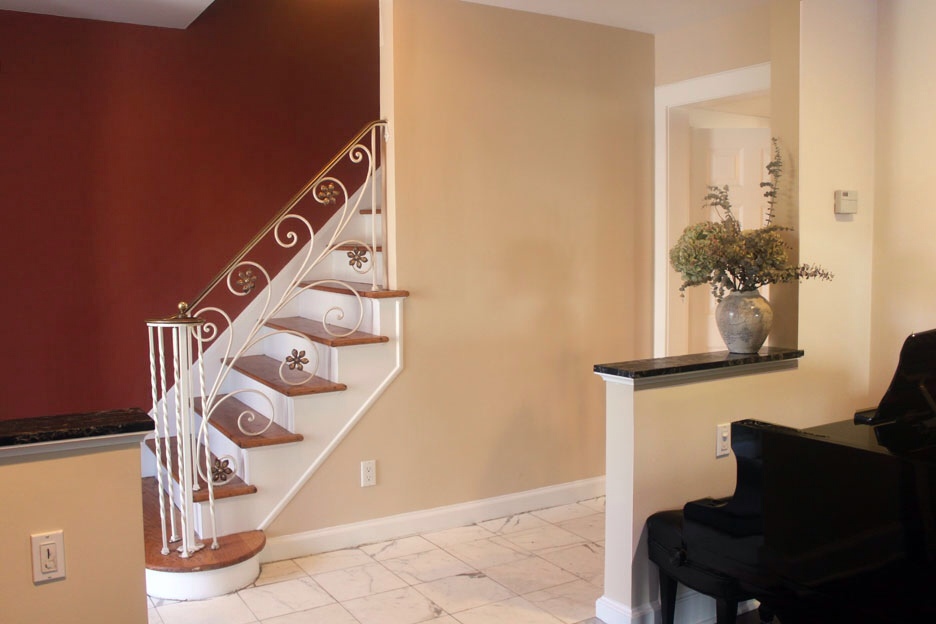 We chose Benjamin Moore HC50 Georgian Brick. On the landing at the top of the stairs was a niche. I thought contrasting the red with the light beige we used for the rest of the entrance and hallway would highlight this architectural feature and bring attention to the niche. The light beige we used was Benjamin Moore 1068 Squire Hill Buff.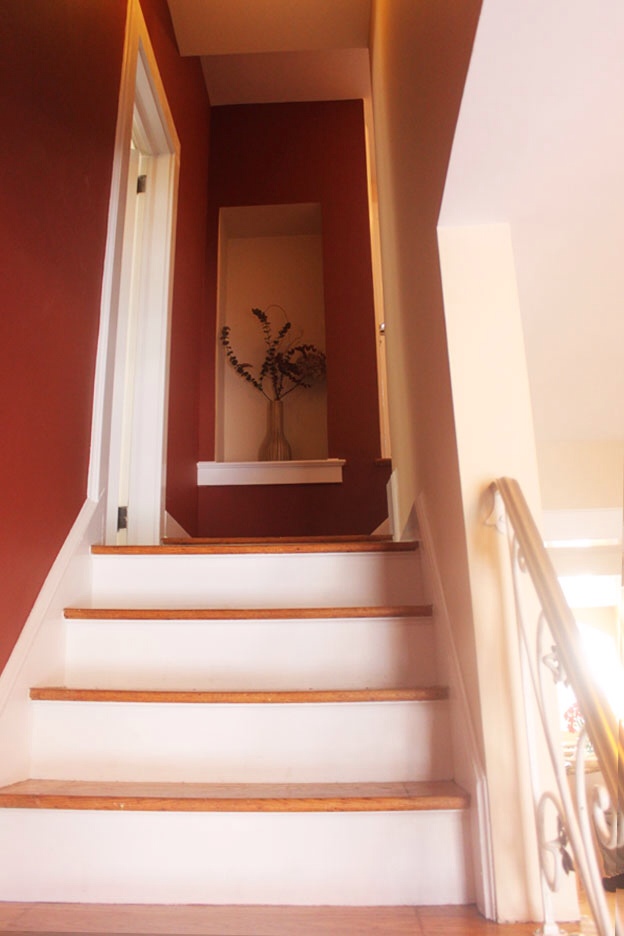 Tags: accent color, beige, Benjamin Moore 1068 Squire Hill Buff, Benjamin Moore HC50 Georgian Brick, color palette, entance, hallway, pizazz, red