Dramatic Den
Most people use their den to entertain friends and family and watch TV. Using color in the room adds warmth and depth.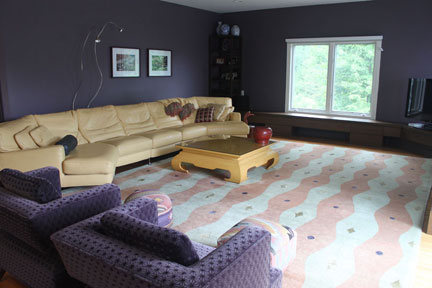 In the room above designed by Anita Kinstlinger hentamk@aol.com the walls are a deep grey purple. Purple is the complimentary color to yellow and in this room it works perfectly to highlight the couch. It invites us to come into the room and sit on that couch.
If we are using the room to watch TV dark walls are soothing and easy on the eyes. Out focus can be on the TV. The choice of this grey purple is sophisticated, harmonizing, and complimentary.