Repairing a Den After Water Damage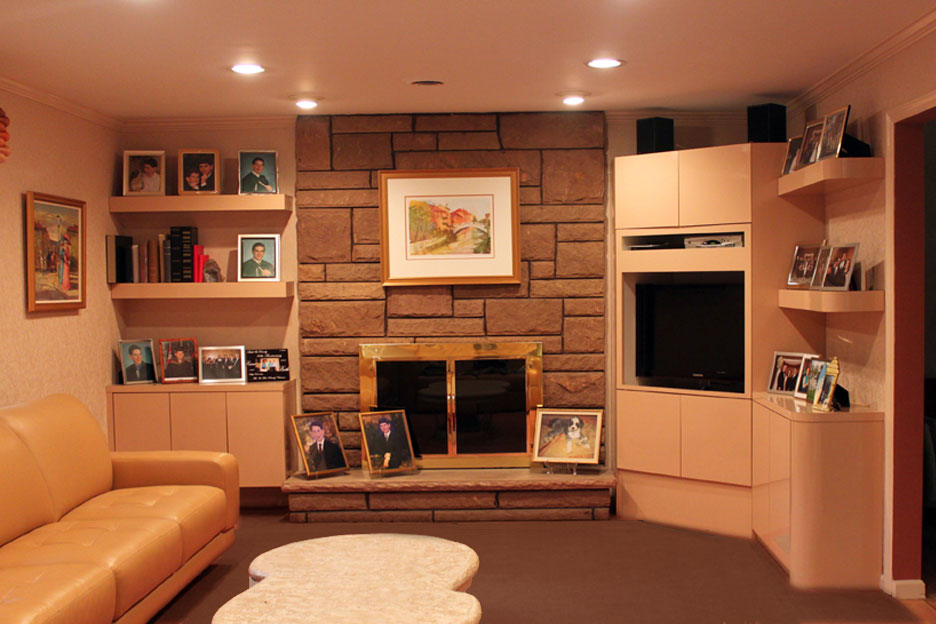 The water damage ruined  two walls in the den. It had been wallpapered. The paper had been put over a liner that covered paneling. The client wanted to remove the paper, liner, and old paneling and install new sheet rock so that we could paint the room.  After inspection by several contractors who first had to fix the pipes that had caused the damage, it was decided that to do all that work was too costly. So, we decided to find another wallpaper.
The den was open to several other rooms including the kitchen that had a faux finish on the walls. The living room was also open to this den and had one visible wall that was faux finished. The faux finishes were subtle but there were patterned draperies in all of these rooms. Choosing wallpaper with  a pattern was out of the question. It would be too busy. We needed to find a paper that had a good color and some texture to give the room a rich feeling.
The difficulty in choosing the right paper was finding the right color. The room had built-in furniture in a peachy tone but the leather couch was more yellow than peach. It would be hard to find a color that would go with both these furnishings. We needed to keep the wall color light because of the other rooms. The rug was a rich deep brown.
We were lucky to find the perfect color and texture. The color had a little of the peach plus the warmth of yellow to bring all the furnishings together. The texture was suble enough so that it did not look like flat paint but gave a nice dimension to the room.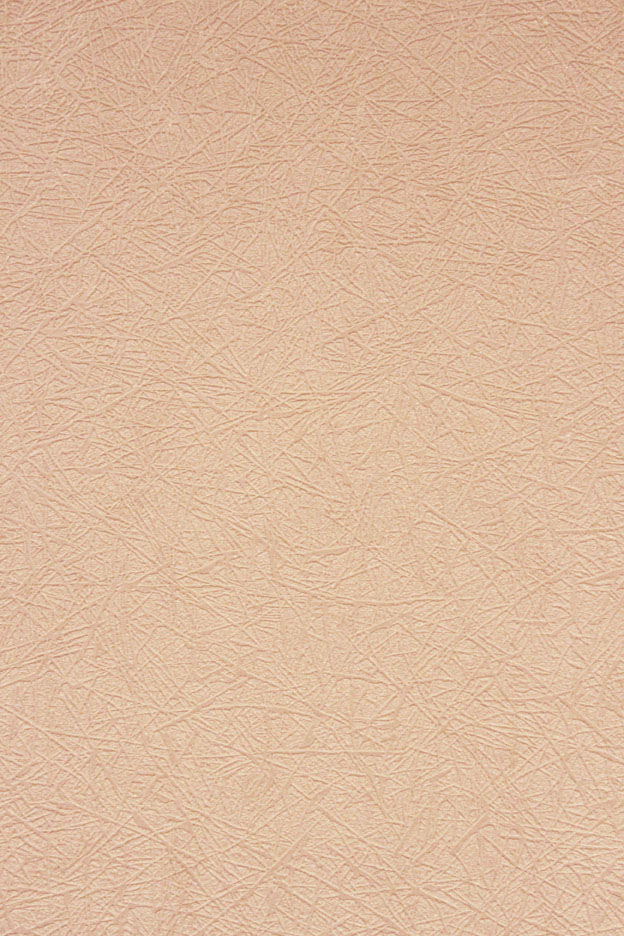 The last thing we had to choose was the right trim color to go with the wallpaper. I chose Benjamin Moore 1150 Inner Peach a slightly lighter version of the paper. It looks beautiful.