Painting an Office
I got a call a few weeks ago to help choose colors for a law office. The client had chosen the carpeting. It would carry through all the rooms. It was an industrial tweed, light beigy brown with a yellow gold overcast. The furniture was being moved from the former office. It was black leather and dark cherry wood.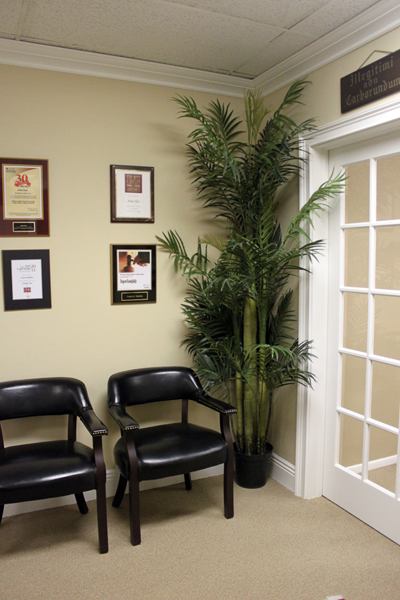 We chose a palette of similar colors that blended well with the carpeting.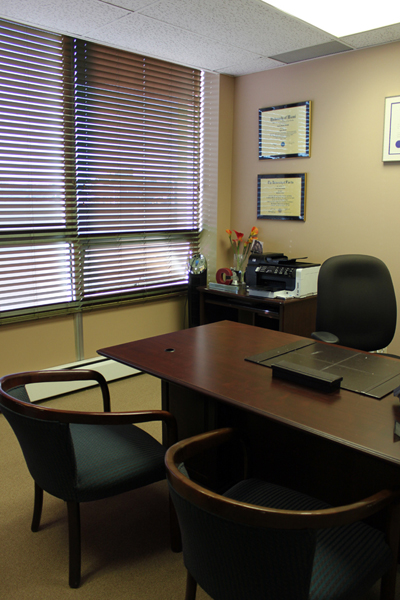 The deepest colors were painted in the offices that had large windows and got a lot of light. Benjamin Moore HC47 was painted in two of the offices.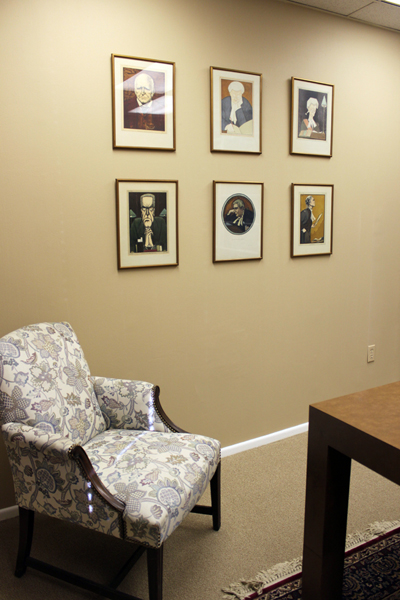 The conference room, also with a lot of light was painted Benjamin Moore 1075.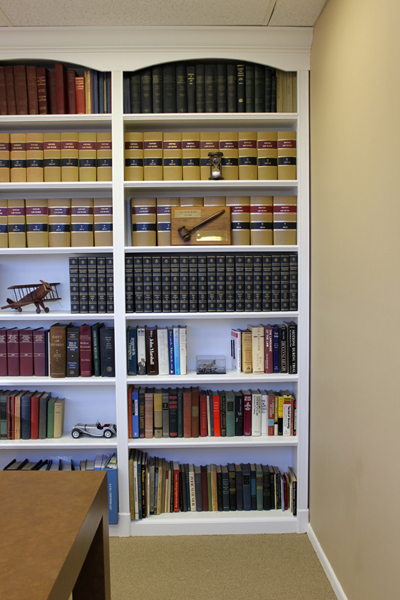 The waiting room and other areas that did not get a lot of natural light was painted Benjamin Moore HC39, the lightest color in our palette.
All the trim was Benjamin Moore White Dove, a lovely neutral shade of white that complimented the colors we chose and made them pop.
Because the carpeting was the same throughout the office, I felt that choosing wall colors that would blend rather than be contrasting was the way to go. The office appears warm and welcoming. The slight golden cast of the colors gives the rooms a sunny and inviting feeling.